IT Support Services for Businesses, Municipalities & Local Government Agencies in NJ:
Outgrown Your Current IT Service Company?
Our IT consulting firm offers lightning-fast response times, extensive experience, exceptional customer service, and the ability to provide technology solutions tailored to your specific needs.
IT Services for Municipalities & Local Government Agencies
Ocean Computer Group, Inc. has established a reputation for excellence in providing Managed IT Services & IT Support to state and local agencies, as well as MEL/JIF and CJIS requirements. We specialize in government, education, and public sector organizations and have a vast portfolio of services and solutions powered by our partnerships with Dell EMC, IBM, Barracuda, Sonicwall, Microsoft, and more.
Local Governments & Municipalities
Police & Fire Departments
Housing Authorities
Utility Authorities
Education
Libraries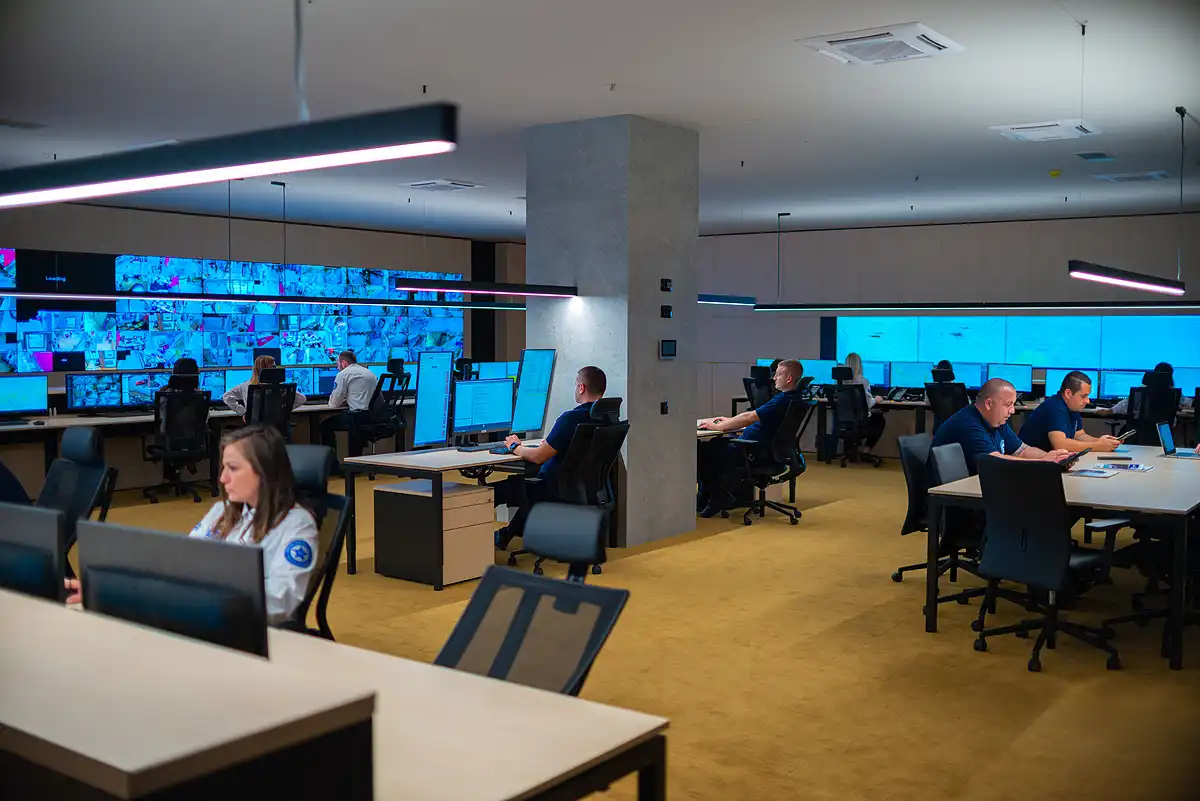 Managed IT Services & Support for Businesses
Ocean Computer Group provides Managed IT Services & IT Support to small, medium, and enterprise-level businesses in NYC, Eastern PA, and the State of NJ. For over 5 decades, we have been driven with one key goal in mind: Driving positive business outcomes through technology innovation. When you work with us, you can expect to work collaboratively with our team of experts to identify potential issues before they affect your organization's productivity.
8 Big Reasons

to Choose
Ocean Computer Group to
Support Your Computer Network
We are a financially stable company.
We are a financially stable company with the same owner since inception in January 1985. You can count on us to be here long-term and stand by all of our work. To date, over 1000 municipalities, companies, and educational organizations throughout New Jersey have trusted us to upgrade, maintain, and fix their computer network, and we have a stellar reputation throughout the state.
We GUARANTEE 1-hour response time.
When your computer network goes down, you need it fixed immediately so you can get back to running your business. We guarantee to respond to a crisis within 1 hour of your call if not sooner.
We can schedule system upgrades and fixes after normal business hours so as not to interrupt your organization.
System upgrades and installations can bring down your system for several hours. That's why we can schedule these types of upgrades during the evening or on weekends so as not to interrupt your 9-5 organization.
We are far less expensive than hiring full-time computer support staff.
By partnering with Ocean Computer Group for your computer support, we can save you thousands on hiring, salary, and benefits.
We are big enough to handle any computer job and small enough to still provide you with the individual attention you deserve.
As a customer, you will have direct access to me, the owner, to handle any problems, concerns, questions, or issues you may have.
We are trained in the MEL/JIF tiers and CGIS to perfect your security requirements as mandated by your insurance carrier.
Work with a provider that specializes in the security of your network and the productivity of your town.
Our team of seasoned IT industry veterans.
Our team of seasoned IT industry veterans works with you to implement and maintain a comprehensive managed services plan that will enable operational efficiency, business continuity, MEL/JIF compliance, and disaster recovery while reducing the overall cost of maintaining your network.
Organizations cannot afford failures.
Organizations cannot afford failures in the service delivery model, a security event, excessive costs, vendor disruption, or a realization that the small consultant or service delivery partner is insufficient to meet their needs.  
Get A Free Cybersecurity Vulnerability Scan
Discover whether your network has vulnerabilities resulting from patch management issue
Our scanner will test whether your firewalls are configured correctly and report issues
Determine where sensitive data is stored on your devices and make sure it's being guarded

Find out if you have an appropriate cyber stack that will respond to a virus attack
See what other business owners are saying about us…

Ocean Computer Group, Inc. has been authorized by the State of New Jersey to act as a reseller for Dell and EMC under their Participating Addendum for WSCA/NASPO in New Jersey for Computer Equipment, Peripherals, and Related Services.
NASPO ValuePoint Contract: M0483 Computer Equipment, Peripherals and Related Services State Contract: 19-TELE-00656 & 89968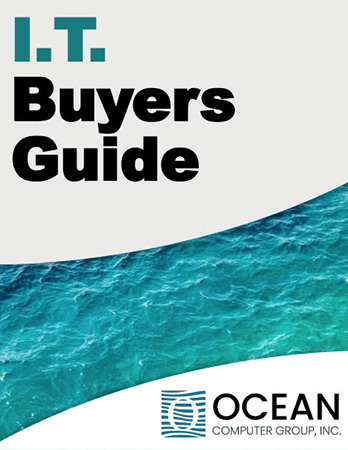 FREE REPORT
The New Jersey Guide
To IT Support And Services