Managed IT Services customized to your unique needs.
Ocean Computer Group, Inc., a leading MSP servicing NYC, Eastern PA, and the State of NJ, specializes in Commercial, Government, Education and Public Sectors. Our team of seasoned IT industry veterans work with you to implement and maintain a comprehensive managed services plan that will enable operational efficiency, business continuity and disaster recovery, while reducing the overall cost of maintaining your network.
In today's increasingly complex IT environment, IT resources are often limited and overwhelmed. Businesses cannot afford the risk and uncertainty of relying on a "Break-fix maintenance service" because your business is too dependent on having a reliable IT system.
By leveraging OceanWATCH – our complete Managed Services Stack – clients can focus on strategic priorities instead of daily IT operations. Contact us for a complimentary consultation.
OceanWATCH Managed Services
Our OceanWATCH managed services work towards these major goals:
To proactively address issues and risks before they happen.
Provide a high level of service to your organization.
Increase operational efficiencies and up-time.
Reduce costs.
Minimize downtime.
Increase the security posture within your organization.
Cost-effective access to enterprise-level support and skills.
Plan budgets, upgrades, and improvements.
Peace of mind knowing that your network is monitored 24/7/365.
Ocean Computer Group Managed Services Offerings
As a leading IT solutions provider for 5 decades, Ocean Computer Group delivers end-to-end solutions, including strategy development, technology selection, implementation, and operations. In order to implement an ideal IT Managed Services solution for your organization, all you need to do is contact us. We will analyze your needs, infrastructure, systems, and discuss your vision and price range that works for you.
Our OceanWatch Core offering provides a broad spectrum of IT support for your organization.
OceanWATCH Core
Proactive Managed IT Services

24x7 Remote Monitoring

Dedicated Management Team

vCIO Services

Help Desk

Secure Password Management

Onboarding Best Practices Assessment

Patch Management

Automation

Backup & Disaster Recovery
OceanWATCH Benefits
FIPS 140-2 Compliant Platform

24x7 System, Security and Network Monitoring

24x7 Onsite for Critical Failures

Critical and Emergency Notifications

Alert client to critical conditions, failures, and patches

Secure Password Management

Change Management
24/7 Help Desk Keeps Your Staff Productive 
Outsourced IT Managed Services with 24/7 access to experts for peace of mind. We provide all clients access to our 24x7 Help Desk Services, manned by a team of trained experts on hand 24 hours a day, 7 days a week. Help Desk Services are essential components of efficient IT operations and accurate recording and processing of end-user service requests in an effective manner is critical. We leave nothing to chance.
Help Desk
Remote Helpdesk
Onsite Service
User requests and support
Remediation
Hybrid Workforce support
vCIO Services Provide Strategic Technology Guidance 
Leverage IT insight and expertise
Ocean Computer Group offers virtual CIO services that help organizations develop sound IT plans, achieve their strategic objectives, and achieve their overall goals. Your dedicated vCIO will first get to know your organization, its current technology challenges, and its growth strategy. We then help you with budget forecasting, implementing best practices, employee training, and implementing new technologies in the future. We put you on the right path to success.
Virtual vCIO Services Include:
Strategic Planning / Road Map Development
C-Level Technology Leadership
Best Practices, Standards-based Methodologies
Technology Business Reviews with Decision Makers
Understand your Business Goals and How to Utilize Technology
Business Impact of Technology
Ocean Computer Group's Onboarding Process
Ocean Computer Group has adopted a set of standard guidelines for onboarding new customers. We execute an assessment of your IT environment and compare it with industry and sector best practices. The assessment utilizes a mix of tools and proven standards that focus on critical areas of your IT environment.
The results of the assessment will help us identify critical issues that should be addressed right away and assist in creating a long-term strategic IT roadmap for your organization. We review over 250 questions in the following areas:
Security
Core Infrastructure
Server Infrastructure
Business Continuity
Software
Hardware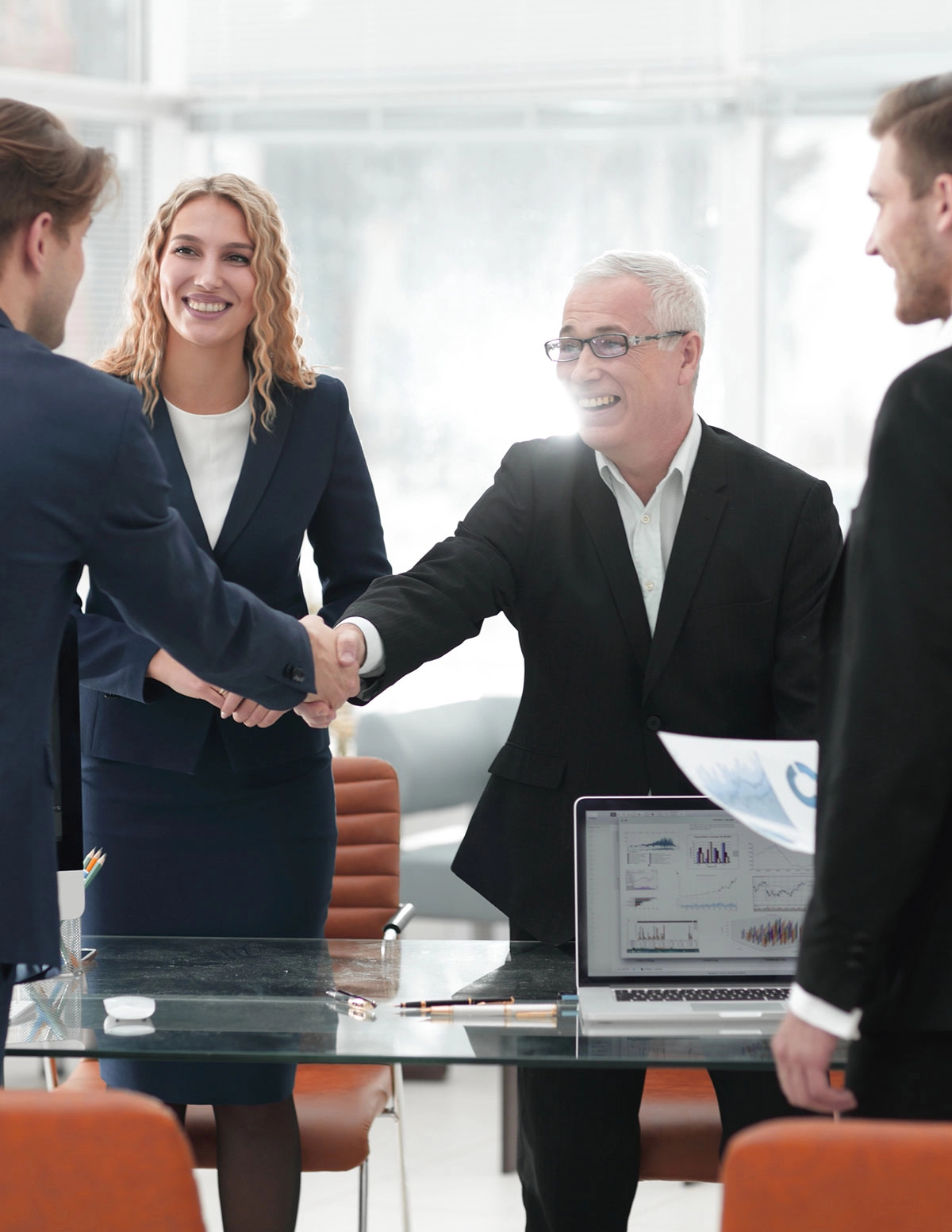 Managed Services Portfolio
Our full suite of managed IT services includes but is not limited to the following:
VCIO
Conduct a full audit of the client's environment
Understand the business goals
Identify the challenges they are facing in their key drivers
Develop a dynamic technology roadmap
Conduct technology and security reviews
Servers & Workstations, Laptops and Mobile Device Terminals
Proactively Monitor & Manage Servers for uptime and availability
Operating System Patching
Monitor critical Windows Server Services
Reboot servers if needed
Update Server Hardware Firmware
Scheduled off time server maintenance
Monitor Memory Usage to maintain uptime and performance
Monitor Hard drives for failures that can cause outages
Monitor and manage Hard drive disk space
Resolve daily user issues such as printing application access and error conditions
Active Directory/Workgroup Administration
Manage Active Directory/Workgroup account policies
Manage Server Permissions and file system management
Set up new users, including login restrictions, passwords, security, applications
Set up and change security for users and applications
Create new directories, shares and security groups, new accounts, disable/delete old accounts, manage account policies
WAN / LAN Network
Automated inventory, that creates a profile for every device on a network
Network documentation and Topology
IP address management and which devices are using them
Real-time mapping of your network that proactively notifies us to changes or problems that may arise, so they can be remediated quickly
Desktop Security
Install and manage NexGen Anti Viruses with endpoint Detection and Response (EDR)
EDR collects and visualizes comprehensive information about endpoints
Uncover advanced threats not recognized by the firewall
Desktop Rollback remediation
Data Protection
Monitor and Confirm that backup has been performed daily and replicated
Check and validate the status of backups procedures
Document and validate retention time
Perform targeted restores to ensure valid backup data
Dark Web Monitoring
Monitor the dark web for stolen corporate credentials of your users
Protect against a breach with early detection of compromised user credentials
Security Awareness Training
Simulated Phishing Attacks & End User Training
Measured detail reports and analytics
Get A Free Network Security And Performance Assessment
Are your IT systems truly secured from hackers, viruses, and rogue employees?
Are your backups configured properly to ensure that you can be back up and running again fast in a disaster?
Are you unknowingly exposing your company to expensive fines and litigation under new data breach laws?