Protect your business by safeguarding your IT environment against potential risks.
With the increased adoption of new IoT, mobility, and cloud technologies comes greater exposure to security risks. We help customers implement proactive strategies to detect, prevent, and rapidly respond to breaches when they do occur.
Ocean Computer Group, Inc. holds partnerships and expertise around products and solutions from security leaders. We leverage their best-of-breed solutions to address every layer of defense.
Ocean Computer Group, Inc. relies on decades of experience installing, configuring, securing, and troubleshooting network and infrastructure solutions with an overall goal of maintaining a highly scalable, efficient, and high-performing environment. And with today's converged virtual networks, our experience is what you need to achieve success.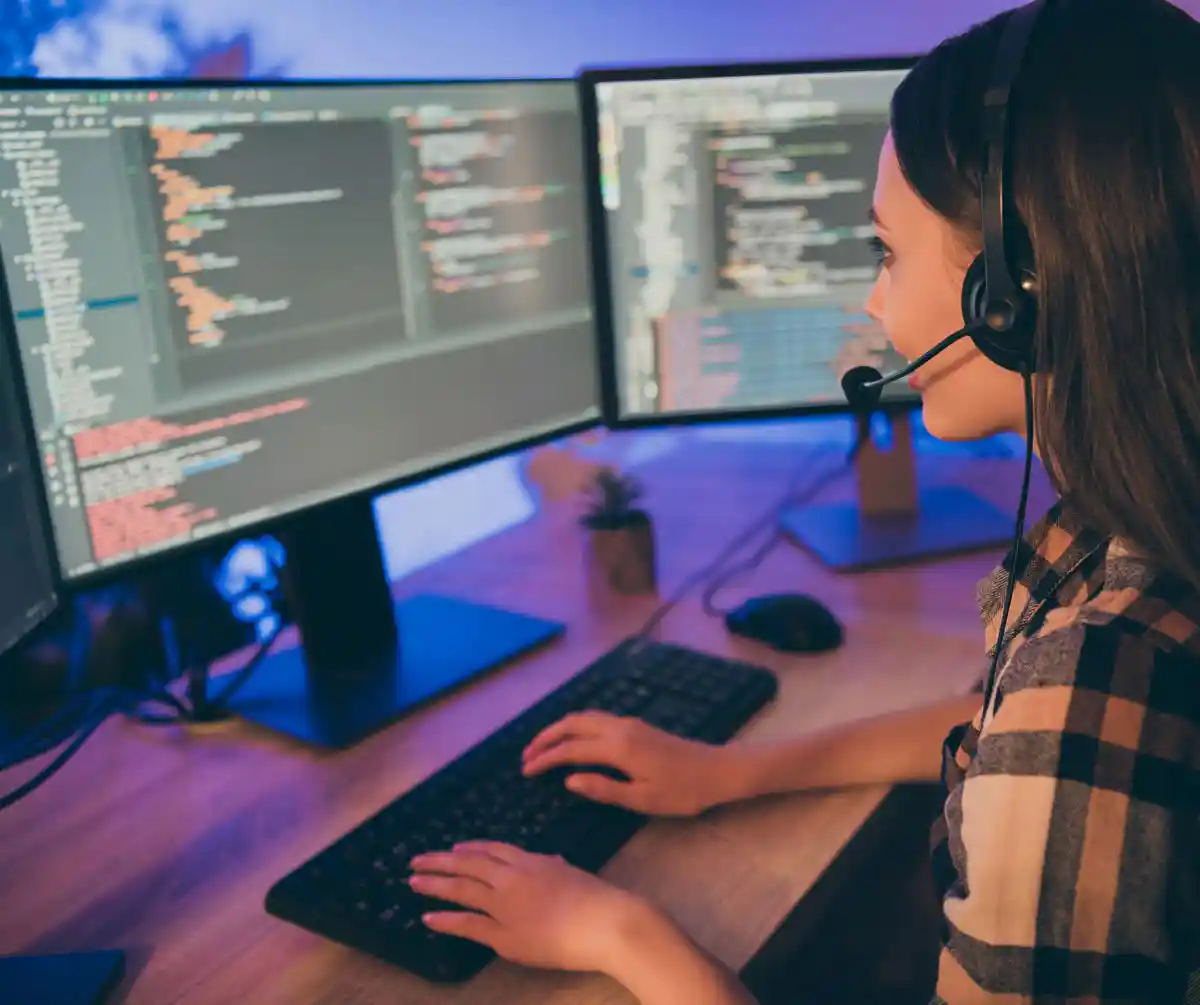 We take an integrated approach to building and managing healthy security environments for our clients.
If you're ready to transform your cybersecurity posture, Ocean Computer Group can help you plan, build, and manage an integrated and proactive strategy that will protect, detect, prioritize, respond, address, and control security breaches. Our team of highly experienced professionals has successfully implemented security solutions for organizations of all sizes, including commercial, education, public, and government.
DID YOU KNOW?
1 in 5 organizations will suffer a cyber breach this year.
DID YOU KNOW?
81% of all breaches happen to small and medium-sized organizations.
DID YOU KNOW?
97% of breaches could have been prevented with today's technology.
Get A Free Network Security And Performance Assessment
Are your IT systems truly secured from hackers, viruses, and rogue employees?
Are your backups configured properly to ensure that you can be back up and running again fast in a disaster?
Are you unknowingly exposing your company to expensive fines and litigation under new data breach laws?
Managed Threat Detection and Response
Managed Threat Detection and Response services provide the tools and human intelligence to detect and respond to threats that have gotten past your other lines of defense. Many of today's threats are in your systems for months before they are detected, if at all. After the initial infection, the ransomware or cyber criminals attempt to find weaknesses, access your credentials, and where your most important data resides.
Our security tools hunt for and categorize threats that are identified. The data is then sent for Expert Analysts by our TIP security team for further investigation in the security operations center. Should a threat be found, you are notified 24 x 7 so that immediate action, recommendations, and remediation can be taken.
Managed Threat Detection and response ensures that you are watching every part of your infrastructure so that you are taking proactive action to protect your resources.
Our Managed Threat Detection and Response includes:
Security Operations Center (SOC)
Threat Intelligence Platform (TIP)
Log Ingestion and Correlation
24 x 7 Threat Management
Threat Hunting
Security Event & Incident Management (SEIM)
15-POINT NIST Cyber Security Approach
The Framework provided by NIST assists in determining which areas are most important to focus on to manage and minimize cyber security risk, protect critical infrastructure, and protect your assets. This framework also helps prioritize investments and maximize the impact of each dollar spent on cybersecurity.
OceanWATCH uses a risk-based approach to protecting our clients from a cyberattack to help you determine what cybersecurity investments are adding value to your organization. The NIST framework is broken down into 15 core areas that if not correctly addressed, present a risk or vulnerability to your organization. We leverage leading processes and solutions which will increase your protection and reduce your risk.
Advanced Endpoint Detection & Response
Protect your computers data from malware, viruses, and cyber attacks with advanced endpoint security. Today's latest technology (which replaces your outdated anti-virus solution) protects against file-less and script-based threats and can even rollback a ransomware attack.
Backup
Backup local. Backup to the cloud. Have an affine backup for each month of the year. Test your backups often. And if you aren't convinced your backups are working properly, call us ASAP.
Dark Web Research
Knowing in real-time what passwords and accounts have been posted on the Dark Web will allow you to be proactive in preventing a data breach. We scan the Dark Web and take action to protect your business from stolen credentials that have been posted for sale.
Encryption
Whenever possible, the goal is to encrypt files at rest, in motion (think email) and especially on mobile devices.
Firewall
Turn on Intrusion Detection and Intrusion Prevention features. Send the log files to a managed SIEM. And if your IT team doesn't know what these things are, call us today!
Mobile Device Security
Today's cyber criminals attempt to steal data or access your network by way of your employees' phones and tablets. They're counting on you to neglect this piece of the puzzle. Mobile device security closes this gap.
Multi-Factor Authentication
Utilize Multi-Factor Authentication whenever you can, including on your network, banking websites, and even social media. It adds an additional layer of protection to ensure that even if your password does get stolen, your data stays protected.
Passwords
Apply security policies on your network. Examples: Deny or limit USB file storage access, enable enhanced password policies, set user screen timeouts, and limit user access.
Security Assessment
It's important to establish a baseline and close existing vulnerabilities. When was your last assessment?
Security Awareness
Train your users - often! Teach them about data security, email attacks, and your policies and procedures. We offer a web-based training solution and "done for you" security policies.
SIEM/Log Management
(Security Incident & Event Management) Uses big data engines to review all event and security logs from all covered devices to protect against advanced threats and to meet compliance requirements.
Spam & Malware Protection
Secure your email. Most attacks originate in your email. We'll help you choose a service designed to reduce spam and your exposure to attacks on your staff via email.
Updates & Patching
Keep Microsoft, Adobe, and Java products updated for better security. We provide a "critical update" service via automation to protect your computers from the latest known attacks.
Web Gateway Security
Internet security is a race against time. Cloud based security detects web and email threats as they emerge on the internet and blocks them on your network within seconds - before they reach the user.
Cyber Security Insurance
Used to protect your business and individual users from Internet-based risks, and more generally from risks relating to information technology infrastructure.