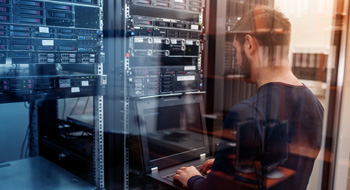 Now is the time for companies to evaluate their data center operations programs. They must be able to clearly articulate operational requirements and design an operations program based on the risk profile of the data center. However, the road to creating an industry-best operations program will not be easy, especially for those companies whose core expertise is not in business critical facilities.
How can you avoid making major mistakes when operating and maintaining your data center(s)? The key lies in the methodology behind your operations and maintenance program. All too often, companies put immense amounts of capital and expertise into the design of their facilities. However, when construction is complete, data center operations are an afterthought.
Working with an experienced provider like Ocean Computer Group, can help you find your way and achieve operational sustainability.
Review this white paper from our partner APC which reveals the ten biggest mistakes you can make in the next logical step: data
center operations. Top 10 Mistakes in Data Center Operations
Learn more about our Infrastructure offerings