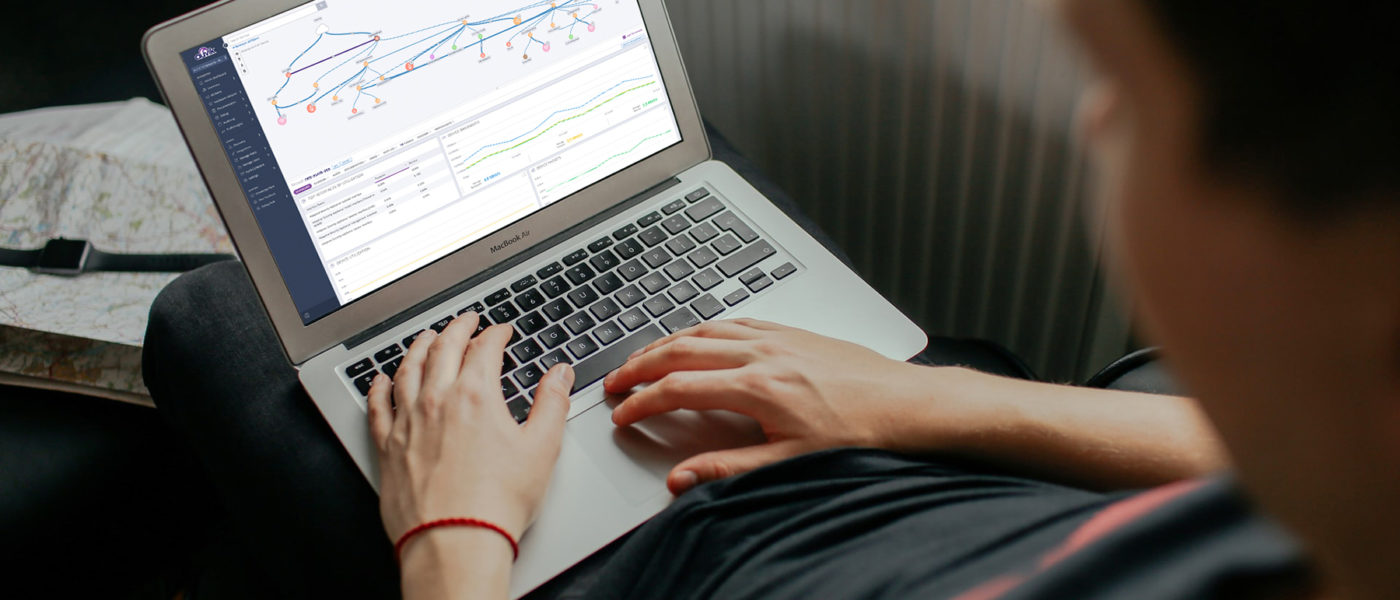 From Ocean Computer Group partner, Auvik:
Your phone is ringing off the hook. Yet another person is calling, trying to figure out how to ensure their team can continue to be productive in the wake of the COVID-19 pandemic.
Even though these are extraordinary times, your role as the IT professional hasn't really changed. Your job is to make sure the users you support are productive and they can still access the resources, tools, and applications they need to do their jobs.
But what that looks like might be changing rapidly: offices shutting down, remote work increasing, users accessing on-premise resources from everywhere other than the office.
The people you support are already experiencing a lot of change, and possibly a few challenges. The last thing they need is more roadblocks to getting their work done. During this time of uncertainty, network performance needs to be rock solid so users can access the resources they need, when they need them.
Auvik can help in a few key ways.
See how remote access equipment is performing
How are all those newly remote workers connecting back to the office? Likely over a VPN, either through the firewall or through a dedicated VPN concentrator. If you've jumped from one to 100 remote users, it's likely the underlying hardware is struggling to keep up.
Is the device at capacity? Is it able to keep up with the traffic throughput and load on the CPU? Watch for alerts on CPU utilization, interface utilization, and memory usage.
This is also a great time to fine-tune a high interface utilization alert for the WAN interface on the firewall, to ensure the alert matches the committed bandwidth from the ISP.
In Auvik, go to the All Alerts section from the side navigation panel. If you've enabled an integration into your PSA and have configured Auvik to send alerts to it, check the open service tickets in your PSA. (New to Auvik alerts? Check out more details on reviewing alerts.)
Stay on top of potential VPN capacity issues
If you're supporting employees who are depending on VPNs to access the business-critical resources they need to do their jobs from home, you need to ensure they can actually connect to their VPN.
Since firewalls usually license VPNs by the number of concurrent VPN sessions allowed at one time and others have a maximum limit for VPN sessions based on hardware capacity, it's not always easy to know when you're maxing out your number of available sessions.
In Auvik, monitoring and managing VPN connections to prevent capacity issues is a breeze. To set up VPN monitoring, all you need to do is enter the required credentials into Auvik and set the maximum number of sessions. Then you can quickly and easily monitor and report on SSL VPN sessions from your firewall or client dashboard.
Once you've set the max number of sessions, Auvik can automatically notify you when you reach—or surpass—defined thresholds using four customizable alerts.
With this info, you can proactively add VPN session capacity by purchasing more VPN licenses or upgrading the firewall hardware to keep users calm and connected.
Make sure network traffic is legitimate
Once users are connecting to the network, it's important to keep an eye on what they're doing. Are they using the network for legitimate business purposes like accessing the on-premises file server, sending emails, or remote desktop? Great!
But if they're torrenting the latest movies, that could further strain a network already seeing high traffic. If they're accessing resources they shouldn't be, that can put their corporate data at risk.
Understanding who's accessing the network, and what they're doing on it, is increasingly important as the perimeter of your network pushes further out to your user's endpoints back at home.
To check for potential issues, click on Auvik TrafficInsights and dive into the Applications tab. Here, you'll see a breakdown of the types of traffic traversing the network. If you notice a ton of BitTorrent traffic, or traffic to a sensitive asset that no one should be accessing, you can take action.
Enable your IT team to work from anywhere
Because Auvik is a cloud-based system, you can access it from anywhere in the world— even your quarantined basement. No need to access on-premises tools to get visibility into how the networks you manage are performing.
The live topology map is always up to date, showing you how everyone is connected back at the physical office. Alerts continue to land in your inbox, allowing you to respond to network events quickly. Performance and troubleshooting data is accessible from anywhere.
And you can remotely access network devices through Auvik's remote terminal and remote browser functions.
---
While the pressures of a public health pandemic can test our perseverance and stretch our work days into 10, 12, or 16 hours, the reality is that your role hasn't changed.
You, the IT service professional, have been tasked with ensuring your users can be as productive as possible, no matter where they're working. Embrace the challenge, deliver results, and you and your business will thrive.