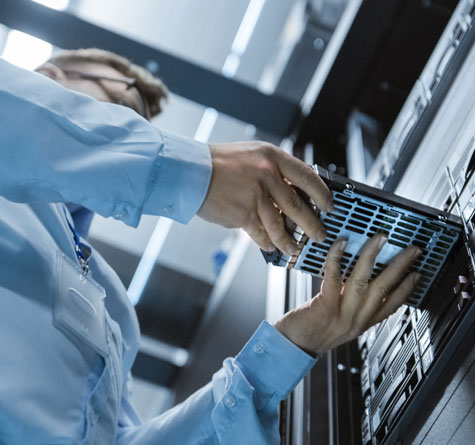 Network assessments are critical for all businesses and can help you uncover new sources of revenue. Learn all about the different types of Network assessments and reports we offer:
Client Risk Summary Report
Full Network Assessment Report
Asset Detail Report
External Vulnerabilities Summary Report
Excel Asset Export Report
Change-Management Report
XP Migration Readiness Report
Check out the sample reports to see what information you get with each one:
Client Risk Report
The report presents a summary of your overall risk score based on your scan, along with simple charts to show the problem areas.
Full Network Assessment Report
Our scan will pull out literally hundreds of pages of your network activity and configuration data. The Full Network Assessment Report includes every detail, presented in line-item fashion in an editable report document. The report is organized by section with a table of contents to help you locate the specific findings of interest, and problem areas are conveniently highlighted in red, making it easy to spot individual problems to be rectified.
Network Site Diagram
Scan will provide the option to generate a site diagram which breaks down and categorizes all of the assets available on the network. The schematic shows the basic network structure, with convenient drill downs into each group of like workstations. Each device is annotated with important identifying configuration information and is color-coded based on its status.
Asset Detail Report
For each network scan, this report provides detailed information on each of the individual assets discovered by Network Detective. The report is ideal for cataloging and documenting the complete settings and configurations for individual workstations and servers.
How you can benefit from a network assessment
Network Assessments are vital to businesses, assessing your network will allow you to:
Minimize unknown variables within the network
Identify potential security risks and threats,
Account for devices comprising any given network
Uncover new revenue opportunities
Ensure compliance with industry standards
Produce concrete plans of action
Get a clear picture of Your Network Infrastructure. Contact our team to schedule an assessment.