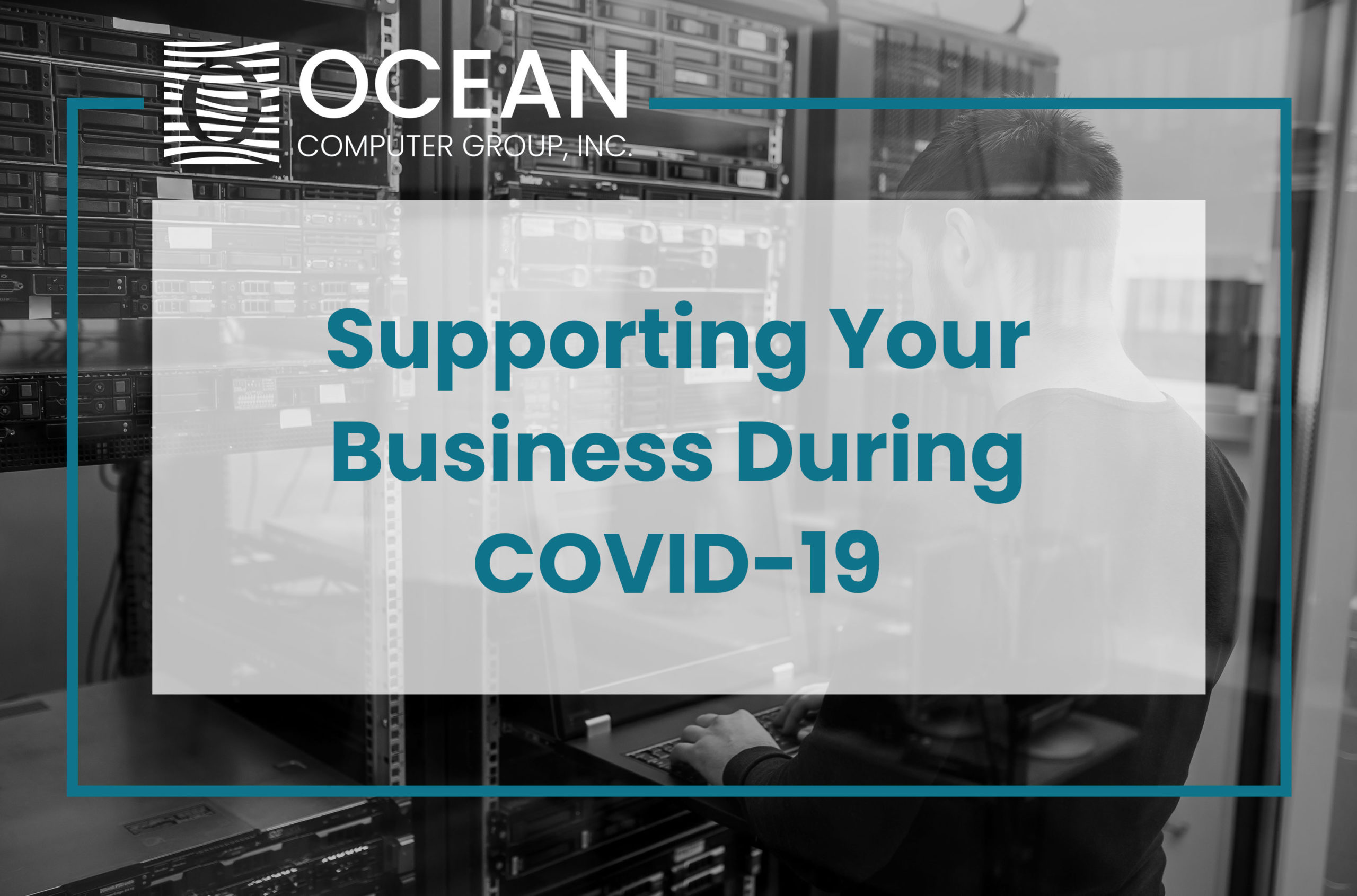 To Our Ocean Computer Group Customers,
We recognize that with the constantly changing COVID-19 situation around the world, this is an unprecedented time for everyone — a time that, for many, is filled with uncertainty. Our hearts and thoughts go out to each and every one of you.
Our employees are already working remotely to help contain and mitigate the spread of the virus. I want you to know you have our commitment to continue providing you with the products and services you depend on without interruption. In response to the current situation, we've implemented our business continuity plan and have taken actions to ensure continued service to our customers. Rest assured; we are prepared to serve you. We will continue to closely follow the latest developments with coronavirus.
Now more than ever, we will navigate this situation together. If there are things you need from us or additional ways that we can support you, please let us know. And most importantly, we wish good health for you, your families, and your communities.
Thank you for being a valued customer.
Sincerely,
Louis Tsotakos
President, Ocean Computer Group